Diabetes has already become the third most common disease on the planet with around 500 million people affected by it. Though the mortality rate is low, dietplusminus urges you to take it extremely seriously.
People who ignore it at first, later either succumb to it or it turns out to be their worst nightmare. Diabetes (any type) requires necessary care from the diet and lifestyle point of view. Otherwise, it can lead to other serious complications such as stroke, kidney disease, eye problems, joint problems, neurological and heart disease, etc. Here you will get to know about everything related to diabetes and its concerning diet.
What Is Diabetes?
Diabetes is a serious medical condition that alters your body's natural way and ability to process blood glucose (blood sugar). Food that you eat is ultimately converted into a simpler form (glucose). Glucose is then used by your cells to release energy. Insulin is a hormone secreted by your pancreas that promotes the absorption of glucose and thereby helps to regulate your blood sugar level. Depending on what's happening to insulin in your body, different types of diabetes can occur.
Types of Diabetes

Features

Type 1 diabetes

This is caused due to disruption of pancreas cells, where insulin is made.

This disruption is caused by an immune system attack.

However, the exact reason behind this attack is unclear.

In this situation, you have to completely depend upon artificial insulin doses per day.

Approx. 10% of individuals with diabetes suffer from this type.

Type 2 diabetes

Commonest among all types of diabetes.

This is caused when your body becomes resistant to the insulin formed in your body and your blood sugar level increases.

Gestational diabetes

This is caused during pregnancy, due to the secretion of insulin-blocking hormones by the placenta.

Type I diabetes (juvenile diabetes) occurs if your body completely fails to produce enough insulin or does not produce enough of it. So, type I diabetic patients need to take artificial insulin, daily.
On the other hand, Type 2 diabetes occurs when your cells don't respond to insulin as effectively as normal and therefore it affects the processing of glucose. So, type 2 is caused by insulin resistance of your cells. So, here, it doesn't matter if your body is producing enough insulin or not. This is the most common type of diabetes and studies have shown that it is highly linked to obesity.
There's another type of diabetes known as gestational diabetes. As the name suggests, this type occurs in women during their trimesters. Basically, during pregnancy, the body of a woman can become less sensitive to insulin and therefore develop somewhat insulin resistance. But, this does not occur in all women and mostly it gets resolved naturally after parturition. Also, in some people, borderline diabetes known as pre-diabetes is diagnosed.

The normal fasting blood sugar level ranges between 70 and 110 mg/dL. A level of 126mg/dL and above is considered to be diabetic and a blood sugar level ranging from 111 to 125 mg/dL is pre-diabetic. Such people face the risk of developing type 2 diabetes.
| | |
| --- | --- |
| Result | Fasting Plasma Glucose (FPG) |
| Normal | less than 100 mg/dl |
| Prediabetes | 100 mg/dl to 125 mg/dl |
| Diabetes | 126 mg/dl or higher |
| | |
| --- | --- |
| Result | A1C |
| Normal | less than 5.7% |
| Prediabetes | 5.7% to 6.4% |
| Diabetes | 6.5% or higher |
| | |
| --- | --- |
| Result | Oral Glucose Tolerance Test (OGTT) |
| Normal | less than 140 mg/dl |
| Prediabetes | 140 mg/dl to 199 mg/dl |
| Diabetes | 200 mg/dl or higher |

Research shows that you can lower your risk for type 2 diabetes by 58% by:
Losing 7% of your current body weight (or 15 pounds if you weigh 200 pounds).

Exercising moderately (such as brisk walking) 30 minutes a day, five days a week.

Symptoms of diabetes
The rise in blood sugar levels causes almost similar symptoms in type 1 and type 2 diabetes. Gestational diabetes patients are usually asymptomatic.
| | | |
| --- | --- | --- |
| Type 1 diabetes | Type 2 diabetes | Gestational diabetes |
| Increase in thirst | Increase in thirst | Typically gestational diabetes has no symptoms. |
| Extreme hunger | Increase in hunger | In rare cases, women feel increased thirst and urination. |
| Frequent urination | Increased urination | |
| Unwanted loss of weight | Slow healing of sores | |
| Tiredness | Tiredness | |
| Blurry vision | Blurry vision | |
What Causes Diabetes?
The reason associated with each type of diabetes is different.
Type 1 diabetes is caused due to disruption of insulin-producing beta cells of the pancreas. The immune system attacks and destroys these cells. Genes may be playing a role in causing type 1 diabetes but the significant cause is hormonal imbalance, immune system unknowingly attacks the insulin-producing beta cells and thus accounts for the high level of sugar in the blood. Some viruses can also induce immune system attacks.

There are two main reasons behind type 2 diabetes, first genetics, and second lifestyle. Unlike type-1, type 2 diabetes has different causes. Genes still play a role, but lifestyle plays a major role. Being overweight, having high blood pressure issues, high triglycerides, and high alcohol intake, all directly or indirectly cause diabetes. Overweight or obese individuals, who have fat on their belly are at higher risk of getting type 2 diabetes because fat mass on the belly makes your cells more resistant to the effects of insulin on your blood sugar.
Gestational diabetes is caused due to hormonal changes and secretion of some insulin-blocking hormones from the placenta during pregnancy.
| | | |
| --- | --- | --- |
| Type 1 diabetes | Type 2 diabetes | Gestational diabetes |
| Occurs in children or teenagers | Overweight | Overweight |
| If your parent or sibling has this problem | More than 45 years of age | More than 25 years of age |
| Certain genes may induce this disease | Physically not active | Have given birth to a child of more than 9 pounds |
| | Have Prediabetes | Have PCOS |
| | Suffered from gestational diabetes | Suffered from gestational diabetes during a past pregnancy |
| | Have high blood pressure, high triglycerides, or high cholesterol | If your parent or sibling has this problem |
| | If your parent or sibling has this problem | |

Complications associated with diabetes:
High blood sugar is like a slow poison, which deteriorates your body very slowly and damages the organs and tissues throughout the body. The longer the time you live with uncontrolled blood sugar, the higher the damage caused.
The common damages caused by long term uncontrolled diabetes are:
Neuropathy

Nephropathy

Vision loss and retinopathy

Heart problems

Hearing issues

Sores in the foot that don't heal are commonly called diabetic foot

More prone to bacterial and fungal infections

Skin problems

Depression

Dementia
Complications associated with gestational diabetes are different from type 1 and type 2 diabetes, and include:
Stillbirth

Premature birth

Birth weight higher than normal weight

Jaundice

Low blood sugar level

Increased risk of type 2 diabetes in later life

Cesarean delivery may be required

Risk of future pregnancies
Treatment of diabetes
Lifestyle modifications, including consumption of healthy food, workout, and certain medications are used to treat diabetes, depending upon the type of diabetes and condition of the patient.
Type 1 diabetes: Insulin is the main treatment for type 1 diabetes, to keep blood sugar levels in control, as the body is unable to produce this hormone.
Type 2 diabetes: This type of diabetes can be treated using a healthy diet and proper workout. If your blood sugar level is not controlled by these lifestyle changes, your doctor will prescribe medications for you. If the medications do not work, insulin is given to some patients.
Gestational diabetes: If diet and exercise are not enough to bring the blood sugar levels under control, insulin is given. Insulin is considered safe for the growing child.
Diet Plan To Treat Diabetes
Following a proper diet plan is very important in the case of diabetes. Dietplusminus strictly recommends you follow a low-glycemic index diet.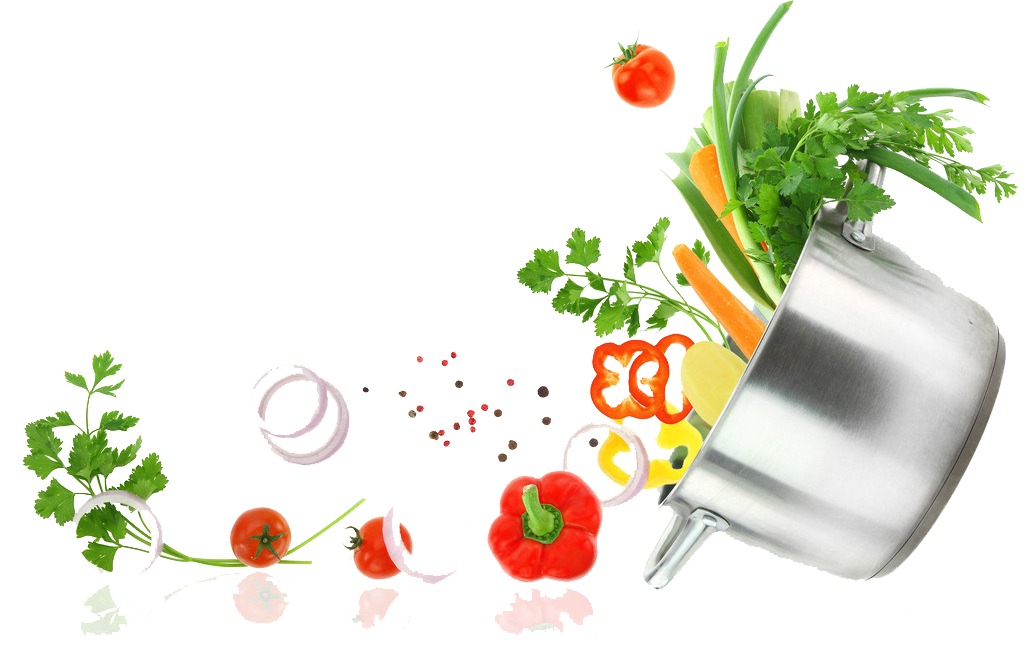 For those of you who don't know what glycemic index means, it is a number assigned to foods indicating their ability to raise blood sugar after consumption. So, you are advised to avoid food with a glycemic index of 70 or above. You must make low-glycemic choices to maintain a normal blood sugar level.
Consider the following tips for low glycemic index food
Eat unprocessed foods and not processed ones. Because whole, unprocessed foods have a lower glycemic index than processed foods.

Eat more high in fiber foods. Fiber takes time to digest and therefore your blood sugar level does not rise quickly.

Eat fruits like apples, vegetables like sweet potato, lentils, kidney beans, etc. These have a low glycemic index.

Apart from these, strawberries, yogurt, chia seeds, and nuts are also very helpful.

But, most importantly you need to avoid consuming table sugar, in any form. So, avoid all the soft drinks, etc. You can substitute table sugar with honey, but make sure to use it in moderation.
You should look at the total nutritional value in foods, not just glycemic index, to control diabetes. Even some foods that have a high glycemic index (potatoes) contain vitamin C, potassium, fiber, etc. which can be helpful. Also, the norms of a good diet may vary as per your liking, so you should visit a qualified medical practitioner for the best suitable diet.

What tests are required for joining this program?
Lists of important tests
Blood Sugar-Fasting and Post Prandial

Fasting Insulin

HbA1C

Urine Routine and Urine microalbumin

Hemogram

Lipid profile

Liver Function Tests

Kidney Function Tests including Glomerular Filtration Rate (eGFR)

Thyroid Function Tests

Iron Study

High Sensitive C-Reactive Protein (hsCRP)

Vitamin B12

Vitamin D3