High Uric Acid Diet
High uric acid is most commonly detected while undergoing blood tests for any other medical condition. It is usually diagnosed incidentally and therefore, most people don't know they have it till it worsens. Millions of cases of high uric acid are reported throughout the world every year. But, did you know it can be taken care of just by following a proper diet? Let's see how!
What Is High Uric Acid?
High uric acid, also known as hyperuricemia, is a condition that is caused when high levels of uric acid are present in the blood. If this high concentration of uric acid is not removed in time, it forms crystals of uric acid. These crystals ultimately settle in the joints of bones, thereby leading to a condition called gout and it can be very painful. Moreover, the crystals of uric acid can also settle in the kidneys and form kidney stones. In such a severe condition, your blood and urine can turn acidic too.
High uric acid levels require immediate action and so dietplusminus urges you to get medical attention as soon as possible, otherwise, it can eventually lead to permanent bone and tissue damage, heart disease, etc. Advanced research has shown also shown that type 2 diabetes, high blood pressure, and fatty liver disease are somehow linked to high uric acid levels. This condition is more commonly seen in men than in women. In the case of men, it usually occurs after 30, and in women, it commonly occurs after menopause (around 50).
What Causes High Uric Acid?
Uric acid is actually a waste product and so your body filters it out through kidneys and in the urine. So, high uric acid levels are most commonly caused when your kidneys malfunction. If your kidneys fail to eliminate uric acid efficiently, then the acid stays in your body. However, there are some things that can slow down the process of the elimination of uric acid. These include rich foods, medical conditions like diabetes, obesity, excess alcohol consumption, stress, etc. Genetics can also play a role in this.
Some other less common factors include a purine-rich diet (liver, gamer meat, sardines, gravy, dried peas and beans, mushrooms, etc.), your body producing excess uric acid, certain diuretics, immune-suppressing drugs, vitamin B-3, certain cancers/chemotherapy, etc.
How To Cure High Uric Acid With Diet?
The best way to reduce high uric acid levels is by following a gout-friendly diet. Your diet must be low in purines. So, your diet should compromise of fruits (cherries can help to lower uric acid levels and inflammation), vegetables (potatoes, peas, eggplants, dark and green leafy veggies, etc.), legumes (lentils, beans, etc.), nuts and seeds, whole grains, etc. All dairy products are safe for you, but dietplusminus recommends consuming low-fat dairy products. Further, eggs and beverages (like coffee, tea, green tea) are all recommended.
You also, strictly, need to avoid some foods that contain high levels of purines. These include all organ meats (liver, kidneys, etc.), game meats, fish, yeasts, white bread, cakes, cookies, etc. Additionally, you should also avoid sugary drinks such as soft drinks. Dietplusminus recommends you maintain a healthy weight and exercise regularly. Plus, drinking plenty of water and cutting down on alcohol can also help.
Buy ebook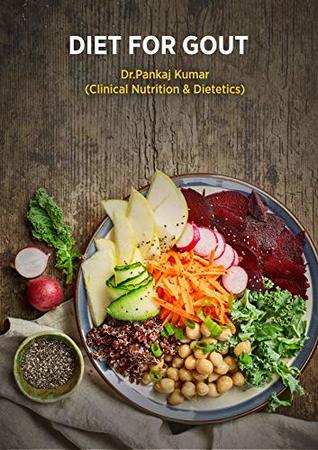 ---
---
Useful Links: