Thyroid Disease Diet Management
The thyroid is a gland in your neck area that controls some hormones in your body. These hormones are necessary for the proper metabolism of proteins, fats, and carbohydrates.
---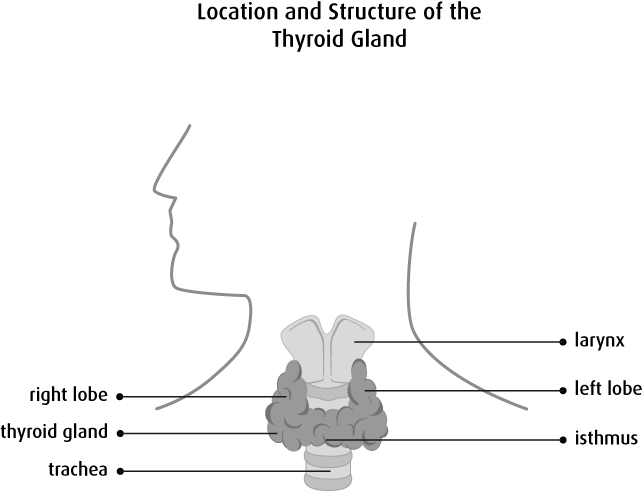 ---
But, two common disorders (hyperthyroidism and hypothyroidism) of this gland lead to certain health issues. On this dietplusminus page, you will learn about thyroid disease and its management with a proper diet.
What Is Thyroid Disease?
Thyroid disease actually doesn't refer to a single disorder, because there are many disorders related to the thyroid gland. But, the two most common types are hyperthyroidism and hypothyroidism. Hyperthyroidism is referred to as overactive thyroid. As the word 'hyper', which means 'more' or 'over' suggests, it is the condition in which the thyroid gland releases more amount of the hormone thyroxine than normal. On the other hand, hypothyroidism is a condition in which enough hormone is not produced by the gland.
Hypothyroidism is the more common one of the two and therefore sometimes it is directly referred to as thyroid disease. Both of them have different symptoms, but some also share some common symptoms such as enlargement of the gland (goiter). But, both have different causes and are treated very differently.
The Symptoms of hypothyroidism include
Constipation

Fatigue

Unexplained weight gain

Dry skin

Cold sensitivity, etc.
The symptoms of hyperthyroidism include
Weight loss

Elevated and/or irregular heart rate

Brittle skin

Irritability, etc. But, the old usually don't experience any symptoms.
What Causes Thyroid Disease?
As already mentioned, there are different causes of the two different thyroid diseases. Hypothyroidism can be caused if your thyroid is not working as normal or if it has been removed (in cases of medical conditions like cancer). But, its most common cause is another autoimmune disorder (the body's immune system fails to recognize its own cells and attacks them) known as Hashimoto's thyroiditis. Other causes include surgical treatment of some conditions like hyperthyroidism, thyroid cancer, etc. Some medications can also trigger hypothyroidism.
The most common cause of hyperthyroidism is another autoimmune disease called Graves' disease. Basically, this autoimmune disorder makes the thyroid gland grow abnormally large and release more hormones than required. Hyperthyroidism can also be caused due to- inflammation of the thyroid gland (thyroiditis), postpartum thyroiditis, consuming too much thyroid hormone, toxic nodular goiter, etc.
Women are more prone to develop thyroid disease than men. Further, old age, as well as family history, can also make one more prone.
Thyroid Disease Diet Idea
In this disease, a proper diet is as important as the medication itself. So both should go hand in hand. According to Dietplusminus, foods that are okay for people with hypothyroidism include:
Eggs (rich in iodine and selenium)

Meat, all types.

Fish, all seafood.

Vegetables, all vegetables. In fact, your diet should be based on vegetables.

Fruits like berries, bananas, tomatoes, etc.

All dairy products and yogurt.
Avoid some foods strictly in order to keep your weight under check
Avoid eating processed foods.

All varieties of millets.

Avoid taking too many supplements (iodine and selenium)

Avoid tofu, tempeh, soy milk, etc.

Broccoli, spinach, cabbage, etc.

Fruits like pears and strawberries.

All caffeinated beverages as well as alcohol.
The recommended foods in case of hyperthyroidism include:
Low iodine foods like egg whites, fresh fruits, oats, honey, potatoes, etc.

Cruciferous vegetables.

Iron-rich foods like dried beans, vegetables, nuts, lentils, whole grains, etc.

Healthy fats are present in flaxseeds, olive oil, etc.

Spices like turmeric, green chilies, black pepper, etc.

Also, take vitamin D supplements.
Some foods to avoid in hyperthyroidism include:
Nitrates are present in parsley, cabbage, turnip, carrots, cucumber, pumpkin, etc.

Gluten is present in wheat, barley, malt, etc.

Soy-foods.

Caffeinated beverages.
Reach out to us, so that we can create the perfect diet plan for you according to your lifestyle and requirements!
---
---
---
---
Other useful Links:
Register/Login I Blog I Subscription Plans I Calculator I Exercises I All Testimonials I Before and After I Recipe I Amazon Pantry
I Amazon Daily Deals I Shop with Amazon I Disclaimer ♦ Privacy Policy ♦ Terms and Conditions I Facebook ♦ Twitter ♦ Linkedin ♦ Youtube