Weight Gain Diet Plan
Being underweight comes under the category of malnutrition. According to the World Health Organization (WHO), around 462 million people in the world are underweight. Poor dieting habits, skipping meals, etcetera can lead to being underweight.
Underweight people are quite prone to diseases, especially deficiencies. During the correction of nutritional deficiencies with evidence-based scientific diet plans, you can eliminate all such deficiencies and get proper nutrition every day. If you are underweight due to nutritional mismatch then within 3 months you will be able to see the result and you will also gain significantly. For other causes of the underweight conditions, evaluation is required on an OPD basis in the hospital.
What are the main causes behind being underweight?
There are several causes behind being underweight, including:
Individuals with high metabolism do not gain weight, even after eating high-calorie foods.
2. Individuals with very high physical activity
People have very high physical activities, for example, athletes and runners burn a significant amount of calories. This causes a low body weight.
3. Chronic disease
Some diseases can cause continuous nausea, diarrhea, vomiting, and loss of appetite. Examples of such diseases are diabetes, thyroid problems, cancer, digestive problems, and respiratory problems. These all make weight gain difficult.
4. Mental problems
Mental illnesses, including depression, anxiety, and obsessive-compulsive disorders (OCD) can affect the eating ability of an individual. Additionally, eating disorders like anorexia and bulimia can also affect eating. All of these conditions can affect the body image and appetite of an individual.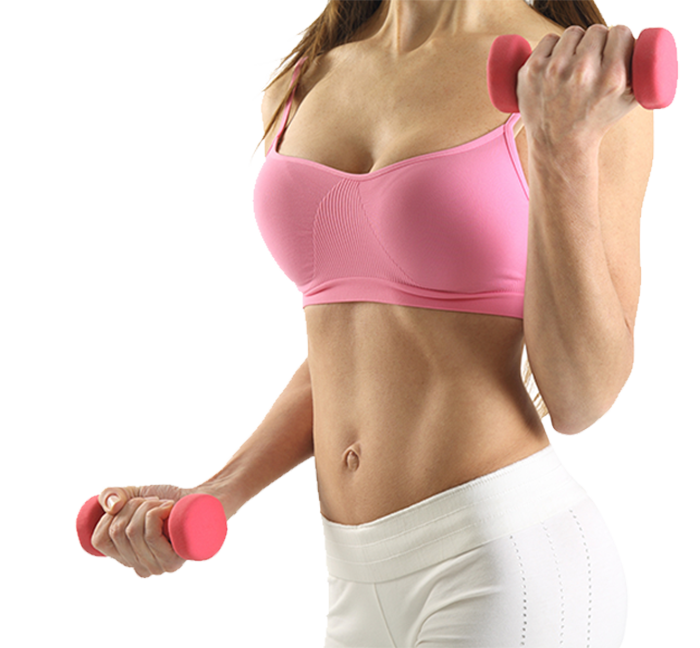 What leads to unexplained weight loss?
The reasons for unexplained weight loss may be medical or non-medical. There may be a group of conditions, that have adverse effects on your health leading to unwanted weight loss. Common conditions which lead to unwanted weight loss include cancer, celiac disease, ulcerative colitis, peptic ulcer, Crohn's disease, dental problems, Addison's disease, amyloidosis, hypercalcemia, diabetes, heart problem, hyperthyroidism, hypothyroidism, Parkinson's disease, dementia, depression, COPD, and HIV. Certain medications and lifestyles, including alcohol and cocaine, also lead to weight loss.
Why should you attain and maintain a healthy weight?
It is very important to diagnose the underlying cause of unwanted weight loss. Diagnosis and proper treatment are necessary as they can be fatal. Your BMI calculator:
Body Mass Index (BMI) Calculator

| | |
| --- | --- |
| Weight status | BMI |
| Underweight | Lower than 18.5 |
| Healthy weight | Between 18.5 to 24.9 |
| Overweight | Between 25 to 29.9 |
| Obese | 30 or above |
BMI lower than 18.5 is suggestive of being underweight.
Risks of being underweight are:
1. Weakened immunity
The immunity of underweight individuals is suppressed and they are more vulnerable to getting colds, flu, and other infections.
2. Deficiencies
If you are underweight, likely, you are not taking a healthy diet. This can lead to nutritional deficiency, for example, a lower calcium level can lead to fragile bones and a lower iron level causes anemia which leads to fatigue. Symptoms like thinning skin, dry skin, hair loss, and poor dental health are also associated with nutritional deficiencies.
3. Irregular periods
Underweight women find it difficult to conceive. Their period may be irregular or can stop.
4. Premature birth
According to a study, a pregnant woman who is underweight is more likely to give birth to a premature child.
5. Slow or impaired growth
Proper nutrition is needed for the growth and development of bones in young individuals. Being underweight and not getting enough nutrition can result in underdevelopment.
When to consult your doctor?
When you are trying to gain weight and are not able to do so, you should consult your doctor. When you are experiencing problems like irregular periods or find it difficult to conceive, you should ask your doctor for help. If an individual is mentally unfit or has an eating disorder, medical attention is necessary. Some common symptoms of an eating disorder include secretive behavior, sudden and unexplained weight loss, fatigue, refusing to eat in front of others, and refusing to attend family and social events. In case of such problems, family members should encourage the individual and seek medical help.
Some pro tips to gain healthy weight
1. Include at least 5 portions of fruits and vegetables in your diet.
2. Must include dairy or dairy alternatives in your diet. Also add beans, eggs, fish, meat, and other protein sources to your diet.
3. Select healthy whole grains as a base of your diet. You can also add starchy carbs, including potato, rice, pasta, and bread to your diet.
4. Include nuts, seeds, and healthy fat in your diet.
5. Eat several small meals.
6. Add high protein and high fiber snacks to your diet.
7. Drink plenty of fluid. 3-4 liter liquid a day is necessary.
---
---
---
Useful Links:
Register/Login ♦ Blog ♦ Subscription Plans ♦ Calculator ♦ Exercises ♦ All Testimonials ♦ Before and After ♦ Recipe ♦ Amazon Pantry
♦ Amazon Daily Deals ♦ Shop with Amazon ♦ Disclaimer ♦ Privacy Policy ♦ Terms and Conditions ♦ Facebook ♦ Twitter ♦ Linkedin ♦ Youtube