Download your Navratri weight loss diet plan
Selection of the right food during the 9 (nine) days of Navratri is crucial. It is the best time to detox your body. Eating a diet rich in protein and good quality fat is the wisest way to detox your body. But unluckily, most of us go either towards complete fasting or remain on a diet containing more than 80% of carbs. Both of these options are dangerous for your body. We have started a healthy diet chart for fasting in the year 2022. We are giving a 100% Free Navratri diet plan idea. You can subscribe to our silver and premium plans for 9 days of Navratri diet plans.
These are some important Navratri fast rules
The 9-day fast of the festival Navratri is dedicated to shakti and is going to begin on the 6th of October 2021. This is an old tradition to keep fast for 9 days, followed by both men and women of various age groups. Navratri is celebrated two times a year, Chaitra (spring), and Sharad (autumn). By opting for a sattvic diet (food without onion, garlic, species, oil, and non-vegetarian products), people strengthen their body and mind for a change in season, which brings along with it illnesses and diseases.
Some important points to be kept in mind during Navratri fast
This is an ideal time to connect with the spiritual self. Detox and strengthen your body from the inside.

Opt for a variety of fresh seasonal fruits, nuts, and low-calorie dairy products. This will help in the removal of free radicals from the body as these food products are loaded with antioxidants.

Take plenty of liquid, including water, coconut water, fresh fruit juices, milkshakes, and buttermilk. This will keep you hydrated, nourish the body and moisturize the skin.

Give rest to your digestive system by replacing wheat, rice, and lentils with kuttu ka aata, singhare ka aata, samai, sabudana, makhana phool, etc.

Sendha namak is used in the preparation of food in place of table salt.

The heat-generating species include turmeric (Haldi), coriander (dhania), hing (asafoetida), garam masala, mustard (sarson), and clove (lavang) are avoided by the devotees during this period. Cumin (jeera) and black pepper (kali mirch) are the spices included during Navratri fast. Mustard oil and refined oil are replaced by ghee and peanut oil.

Meditation and prayers are significant parts of Navratri's fast. They help in the detoxification of the body, mind as well as the soul.
Diet during Navratri fasting
People from northern and western India are gearing up for the 9 days of the Navratri celebration. Eating a balanced diet during Navratri will tone your body and detox you from the inside. Take plenty of fresh fruits, vegetables, and water, and a moderate amount of nuts, seeds, and low-calorie dairy. Although it is a great opportunity to lose weight, it can be opposed and make you gain weight too. To select a healthy diet plan for you consult Dr. Pankaj Kumar.
Reasons which can make you fat during this period
Some people opt for a diet very low in calories needed by their body and while breaking the fast go crazy for food and eat anything, resulting in sudden weight gain.

Some people have no time to cook, in such cases, they should go for fruits, low-calorie dairy, and sauteed veggies. But they prefer to go for packaged foods, chips, thalis, laddoos. All of these are loaded with carbs and low-quality fat. This causes weight gain and in turn, results in a lot of health issues.

Not drinking enough water is also a reason for making you fat during this period.

Opting outside food instead of home-cooked food results in more and more carb and fat intake again resulting in weight gain.
Navratri Vrat Diet - Foods To Detox Your Body - Healthy Navratri Diet
The first thing which comes to mind is what to include in the Navratri diet plan for 9 days?
Some healthy foods to be included during 9 days of Navratri:
Fruits: A large variety of fresh fruits are available during this period like Apple, pear, banana, pomegranate, sweet lime, pineapple, strawberries, and many more. Select fruits of your choice and enjoy the relish of these fruits.

Vegetables: Many vegetables are allowed during Navratri fast including, potatoes, sweet potato, arbi, kachalu, yam, lemon, raw pumpkin, ripe pumpkin, spinach, tomatoes, bottle gourd, cucumber, carrots, etc. Select vegetables you like and saute them using a small amount of ghee and have it. This will help detox your body.

Buckwheat: It is commonly known as kuttu ka aata. It is gluten-free and a rich source of nutrients like phosphorus, magnesium, zinc, copper, and vitamin B.

Singhara or water chestnut: singhara is a fruit. Its flour is obtained by drying the fruit. It is a rich source of potassium, calcium, iron, zinc, phosphorus, and fiber. In addition, it is low in sodium. So, a great option for people with hypertension and other heart problems.

Samak: It belongs to the millet family. It can be used to make rice or khichdi. It can also be turned into flour to make roti, cheela, poorie, etc. In addition to many macro and micronutrients, it is an excellent source of phytochemicals.

Sabudana or sago: Sabudana is a carb-dense food item (mainly starch) permitted during Navratri. It can be used in small amounts with plenty of fresh vegetables and peanuts to make delicious khichdi to be eaten with curd. You can also make sabudana kheer with small amounts of jaggery, and moderate amounts of low-fat milk and nuts.

Rajgira or amaranth: It can be used to prepare khichdi, laddoos, etc. Its flour is used for preparing roti and cheela.

Nuts: Nuts including almonds, pistachios, cashews, raisins, walnuts, pine nuts, and peanuts can be consumed during Navratri fast. You can add them to recipes or can eat them otherwise. Nuts are an excellent source of essential fatty acids and also a good source of protein.

Lotus seeds or makhana Phool: Makhana is very low in carbs and calories and contains small amounts of protein also. It is a rich source of potassium and low in sodium. You can make several delicious recipes from makhana, including makhana kheer, makhana aloo, or simply makhana sabzi. It can also be eaten by sauteing it using small amounts of fat.

Low-calorie dairy products: You can fulfill your daily protein needs from toned or double-toned milk, curd, or paneer made from toned milk. These are the protein-rich sources that can be taken during Navratri fast and are available countrywide.
So, these are the essential component for 9 (nine) days diet plan during the Navratri. You can also purchase the Navratri diet plan for better weight control by our 9 (nine) days Navratri diet plan.
Weight loss in Navratri
It is time to lose your fat mass and detox your body. Given below are some healthy tips for you to opt for during Navratri fast.
Eat more fruits and vegetables

Opt for small and frequent meals

Drink plenty of water

Get moving

Select homemade snacks in place of outside foods

Consume a small amount of visible fat

Consume small amounts of nuts in between meals

Opt for low-fat dairy
Navratri diet recipes you can include in your diet chart for fasting
Some delicious and healthy fasting recipes for you to be taken during Navratri fast:
Kuttu ke aate ka cheela: This is a low-calorie recipe containing some protein and fat. Although low in calories, it provides fullness for a long time.

Strawberry milkshake: This is low in calories and carbs and rich in protein. You can drink it during morning breakfast or in between meals.

Pineapple smoothie: It has a delicious taste and is very rich in micronutrients. Try it for breakfast or mid-day snacks.

Peanut chaat: It is a low-carb, moderate-protein-containing recipe. You can take it as a meal. It will provide fullness for a long time.

Makhana bhel: It is a low-calorie and low-carb recipe. You can have it during meals or in-between snacks.

Makhana kheer: It is just delicious. It will provide protein also.

Navratri special paneer rolls: Consume this healthy and delicious recipe whenever you have a craving.

Pomegranate raita: Try this recipe containing curd along with juicy pomegranate. It is low in calories and contains protein.

Vrat wale paneer chat: It is a low-calorie and low-carb recipe high in protein. Must go for it to fulfill your protein needs.

Vrat-special energy bar: It is a delicious recipe containing essential fatty acids. Try it in between meals.

Fried potatoes: It is a delicious savory allowed during Navratri fast.

Shakarkand halwa: Try this tasty halwa recipe. It is a complete meal and will give you fullness for a long time.

Sabudana kheer: It is a complete meal containing carbs, protein, and fat.

Badam halwa: It is delicious and provides protein along with high amounts of essential fatty acids.

Milk rabri: A delicious dessert that provides a good amount of protein also.

Mix dry fruits shake: Apart from being yummy, it is also rich in protein and essential fatty acids.

Lauki ka halwa: Healthy, delicious recipe. Good source of protein and essential fatty acids.
How Modi's Navratri diet plan is different from our Navratri diet plan for weight loss
Diet may vary from one state to another state, but the basic principles remain the same. Prime minister Modi's Navratri diet plan is popular in India as well as abroad. He looks very fit and active. Some sources on the internet say that he has been doing fasting for a long time and doing yoga and other lifestyle modification practices. Given Dr. Pankaj Kumar's opinion, the main difference is in his eating habits and state where he lives. Modi lives in New Delhi, but his eating habit and food pattern are almost similar to Gujrati culture. According to some sources on the internet, Modi's inclination to local food is making it different.
The second difference is his daily requirements. The daily requirement is different for different individuals, and he knows very well how much he needs and how much he has to take.
Food habit development takes a lot of time, and it is not necessary to copy others' food habits for a better body shape or weight loss. Rectify only bad food habits and try to maintain old food habits. It will not change your food satisfaction quality, as described by Dr. Pankaj Kumar.
How to handle cravings during Navratri fast?
Some people adjust fasting days in good work, but some may not tolerate these and they hop from one snack to other. The solution for this craving is you must consume a healthy low salt diet namkeen which can be easily prepared at home.
---
12 foods to increase your immunity during Navratri fast
Navratri is the longest Hindu festival, celebrated all over the country. Although there are four (4) Navratri in a year, the two (2) most popular are Shardiya Navratri and Chaitra Navratri. People fast for nine (9) days during this period. This is the weather change time and almost everyone's immunity is compromised at this time. So, the main goal of fasting is not only to purify the soul but also to detoxify the body.
Mindful selection of immunity-boosting foods, containing balanced amounts of carbs, proteins, fats, and various micronutrients are very necessary during this period. Foods that can boost your immunity during this period of fasting are:
1. Citrus fruits
Fruits like grapefruits, oranges, lemons, and sweet limes are rich sources of vitamin C. Include them in your breakfast.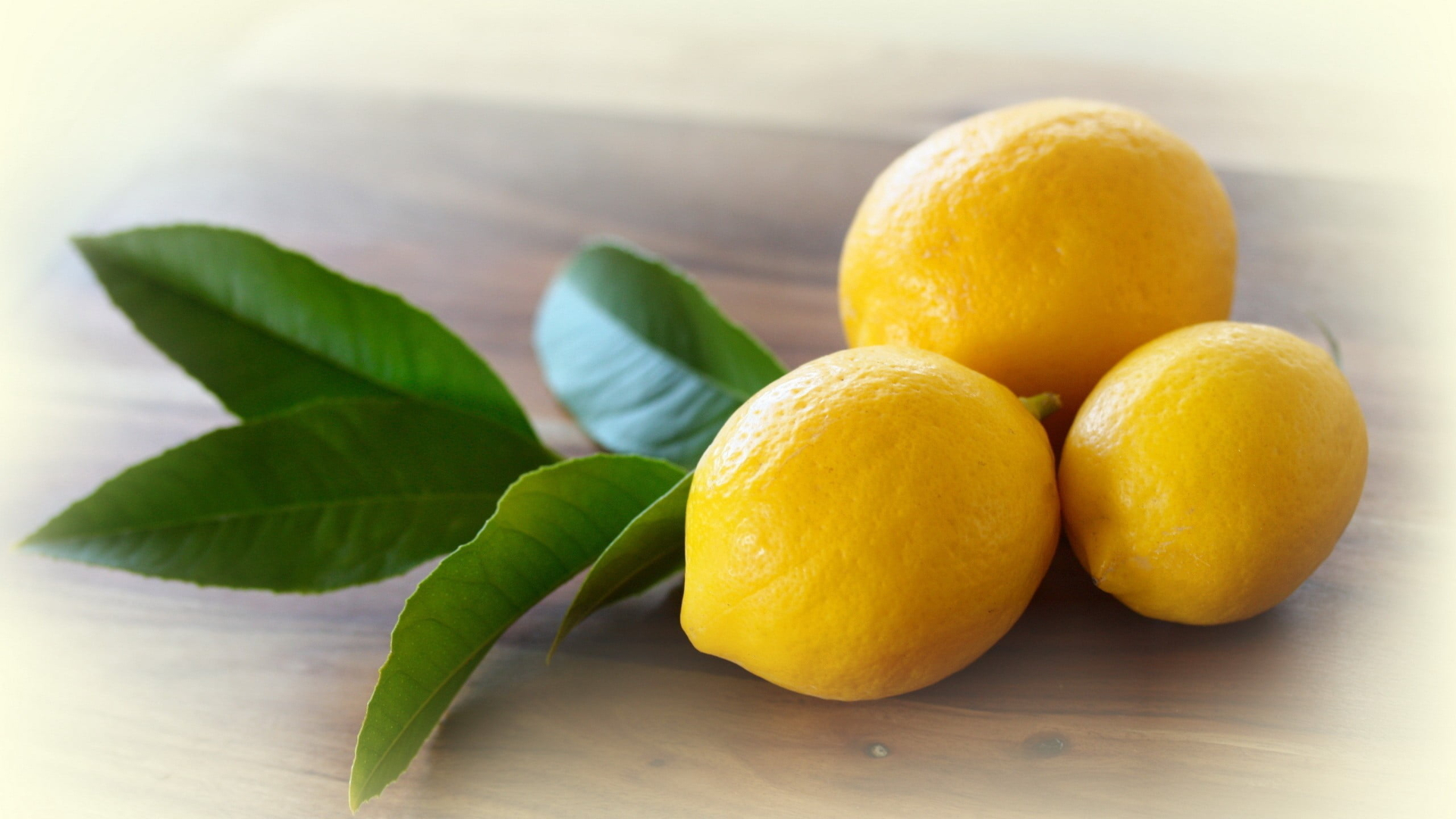 Vitamin C helps in quick recovery from cold.
2. Red and yellow bell peppers
Red bell peppers are also a very rich source of vitamin C. In addition, they are also rich in beta carotene.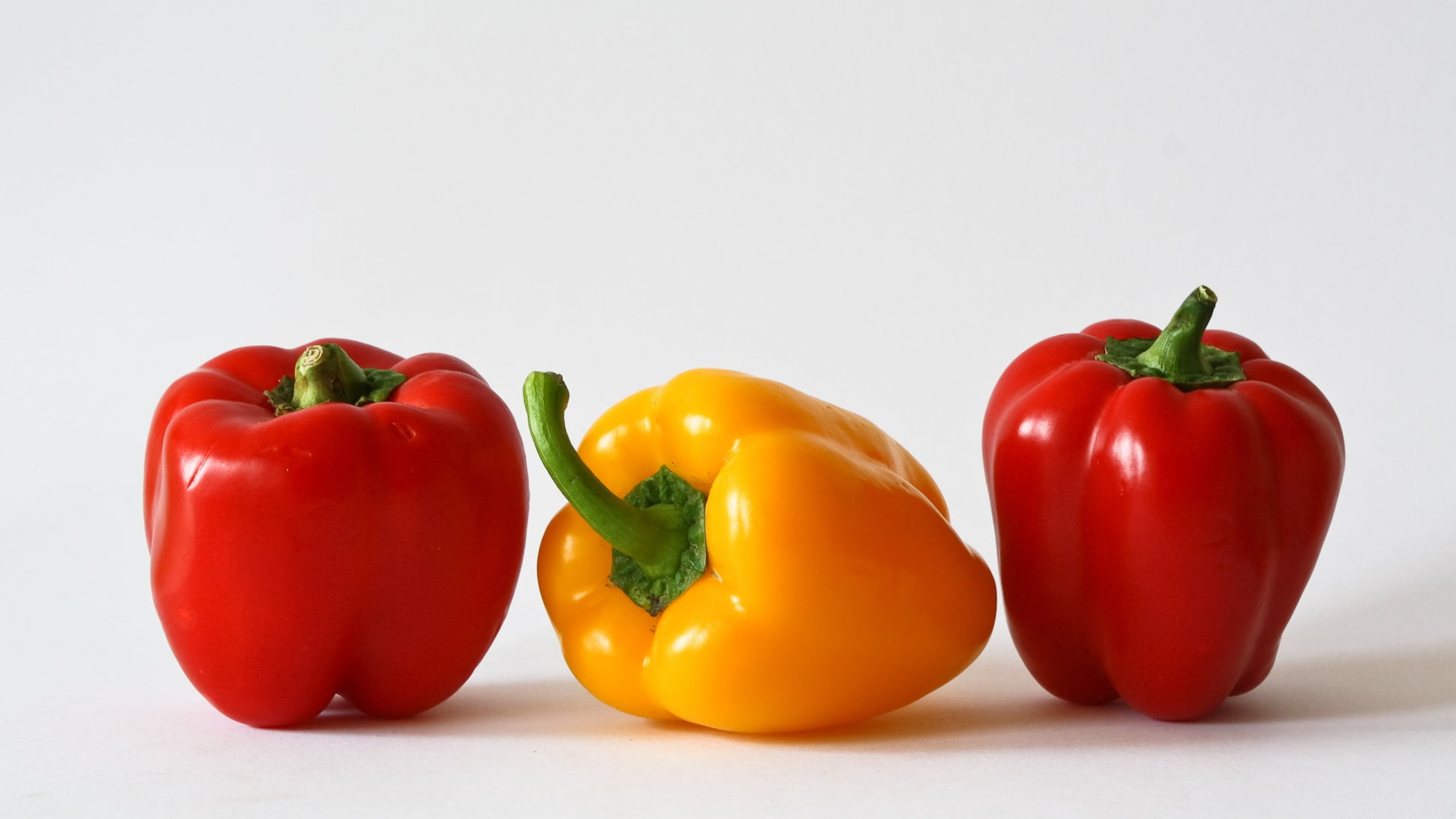 This beta carotene converts into Vitamin A in your body and helps keep skin and eyes healthy.
3. Ginger
Ginger is excellent anti-inflammatory food. Ginger may reduce sore throat and other inflammatory illnesses.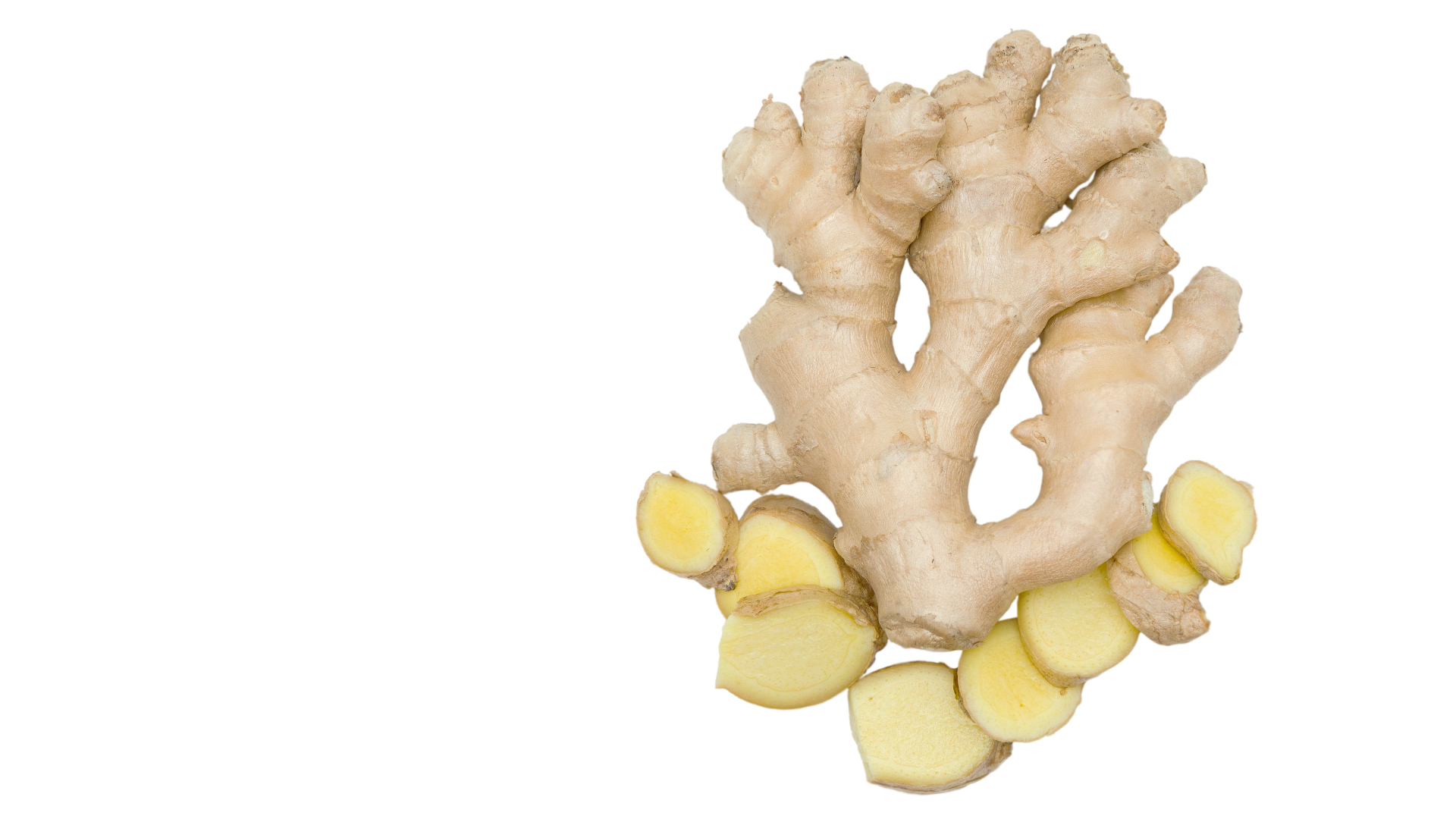 It also reduces the symptoms of nausea, decreases chronic pain, and may also lower cholesterol levels.
4. Spinach
Spinach is packed with several antioxidants, including Vitamin C and beta carotene.
Both of these have the infection-fighting ability.
5. Dairy Products
Dairy products including milk, cheese, and curd are packed with several essential nutrients like Vitamin A and D, zinc, and proteins.
All of these have specific roles in the immune system.
6. Ghee
Ghee is a rich source of butyrate. It greatly improves immunity and keeps the gut healthy.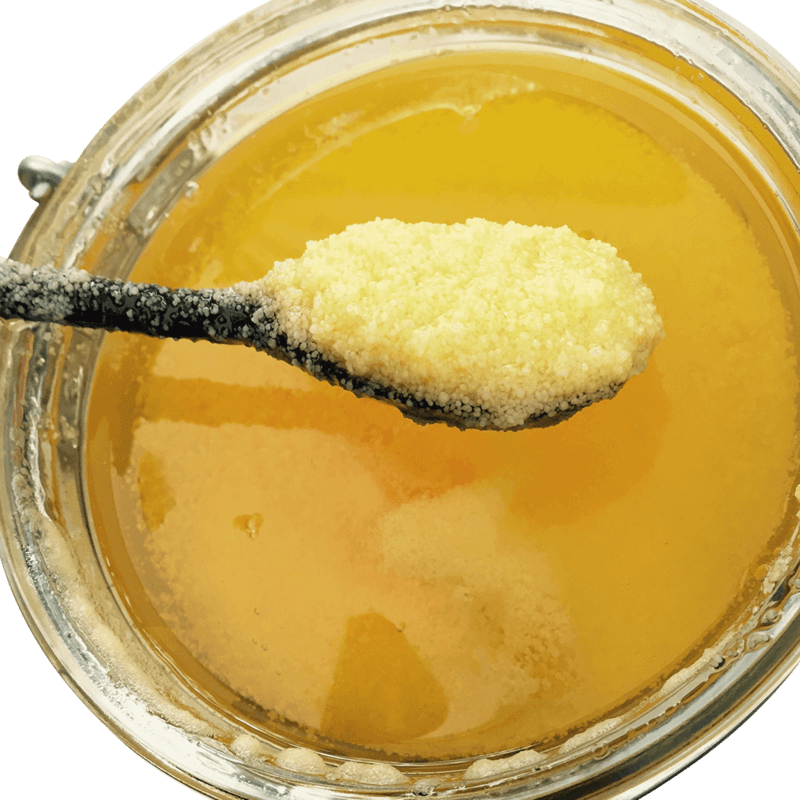 To reap the maximum benefits of ghee, select 100% pure cow ghee.
7. Almonds
Almonds are packed with Vitamin E, a fat-soluble vitamin. In addition, it is also a good source of essential fatty acids.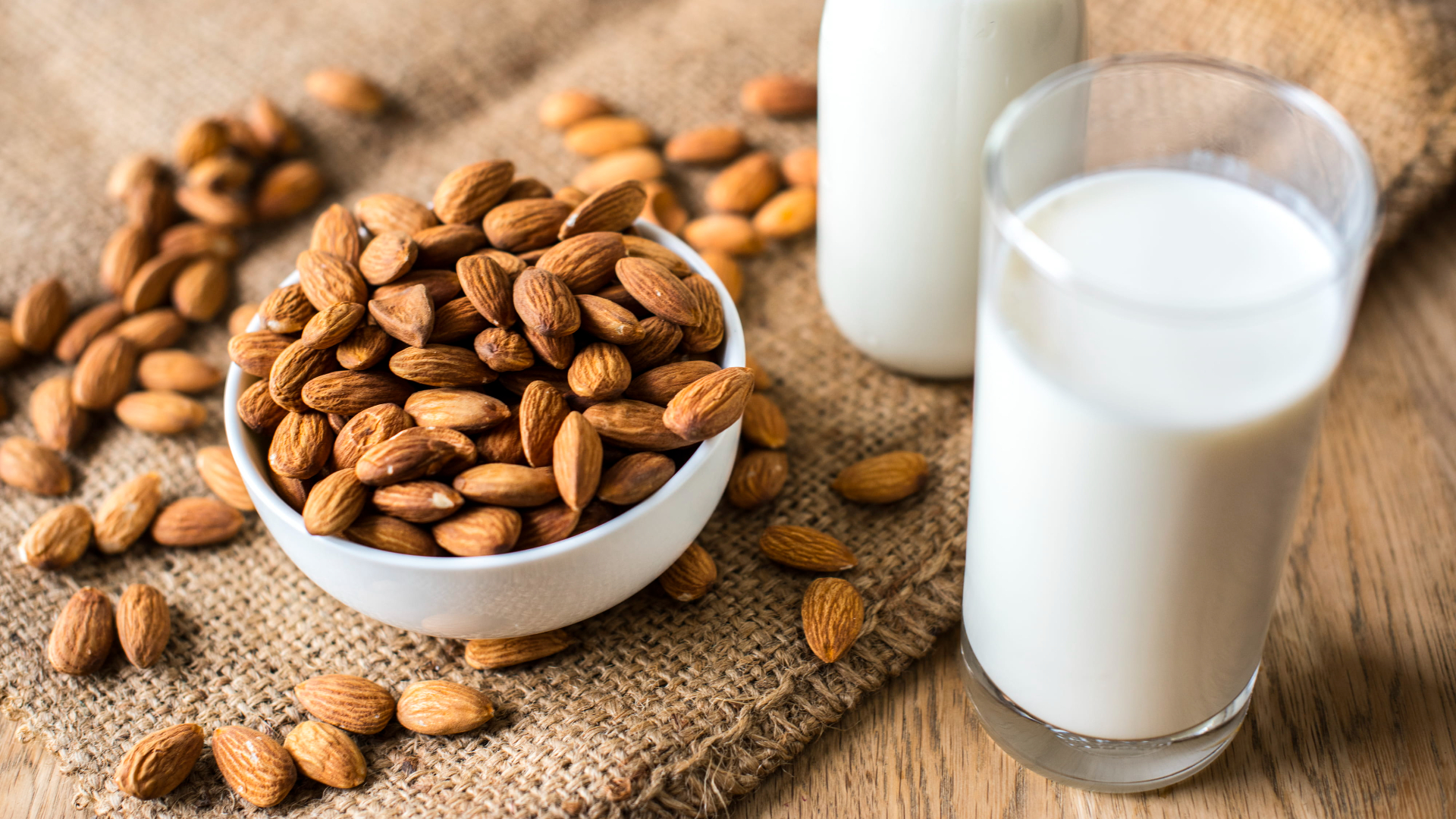 It not only helps fight off cold but also prevents it.
8. Sunflower seeds
Sunflower seeds are rich in phosphorus, magnesium, Vitamin B6, and E. It is also incredibly high in selenium.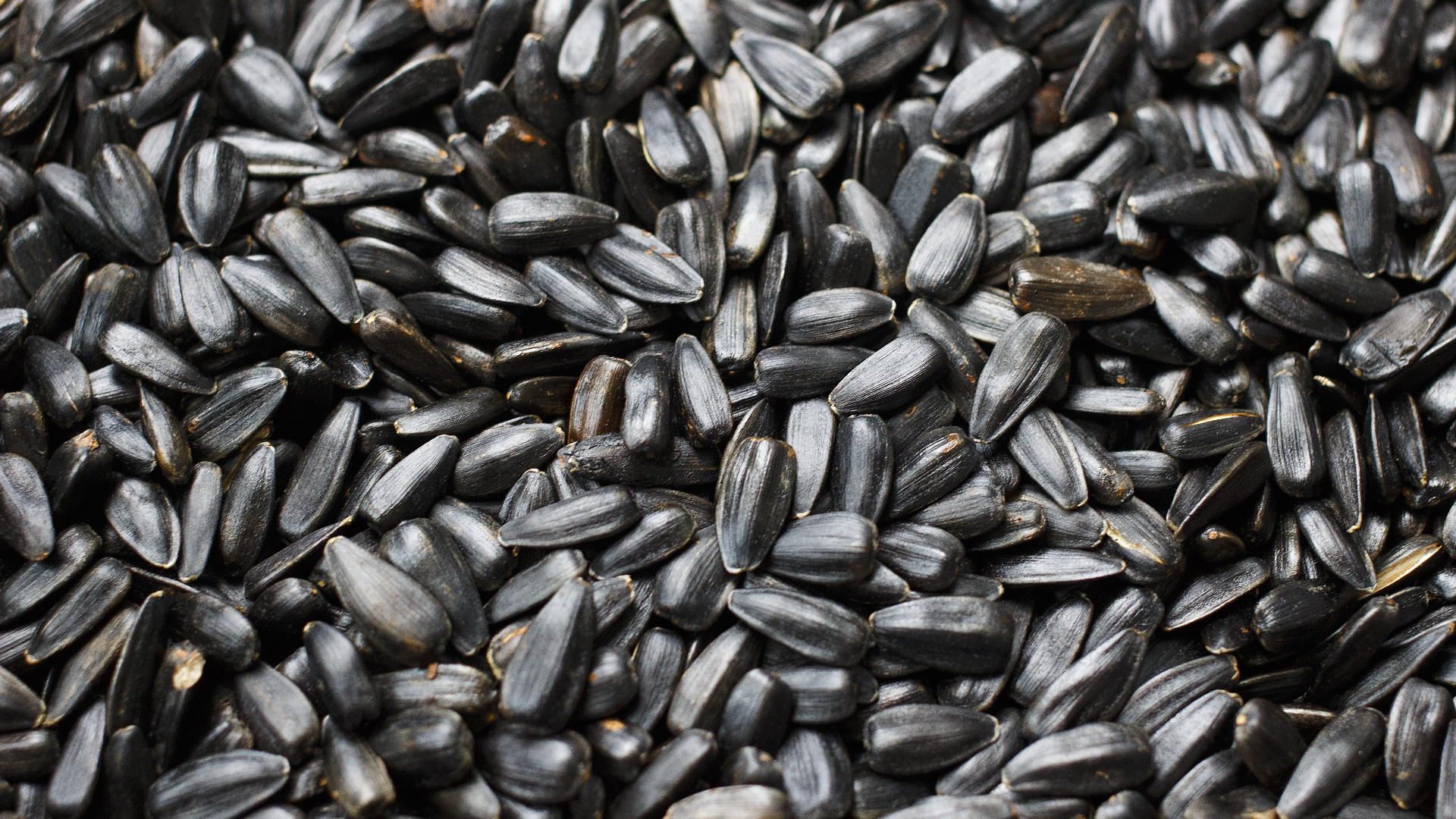 All these nutrients make sunflower seeds an excellent immunity booster food item.
9. Fox Nuts (makhana)
Makhana is an excellent anti-aging, detoxifying and anti-inflammatory food as it is abundant in various types of antioxidants and a natural anti-inflammatory compound called kaempferol.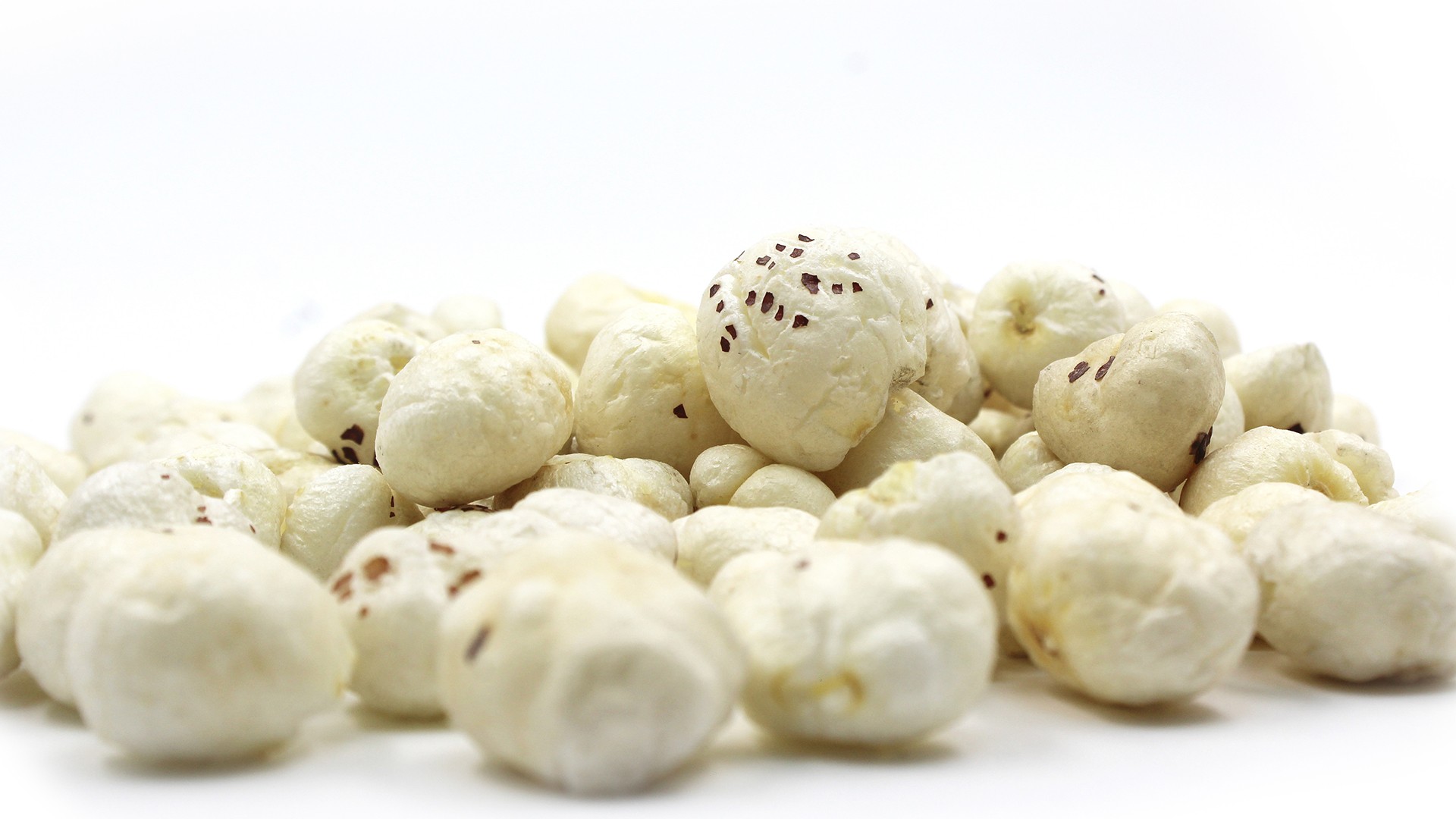 It is high in magnesium, potassium, and calcium and low in sodium. So, it is a good option for hypertensive patients also.
10. Green tea
In addition to flavonoids, green tea is also an excellent source of epigallocatechin gallate (EGCG). This compound is lost from the black tea during the process of fermentation. Green tea is also a good source of L-theanine.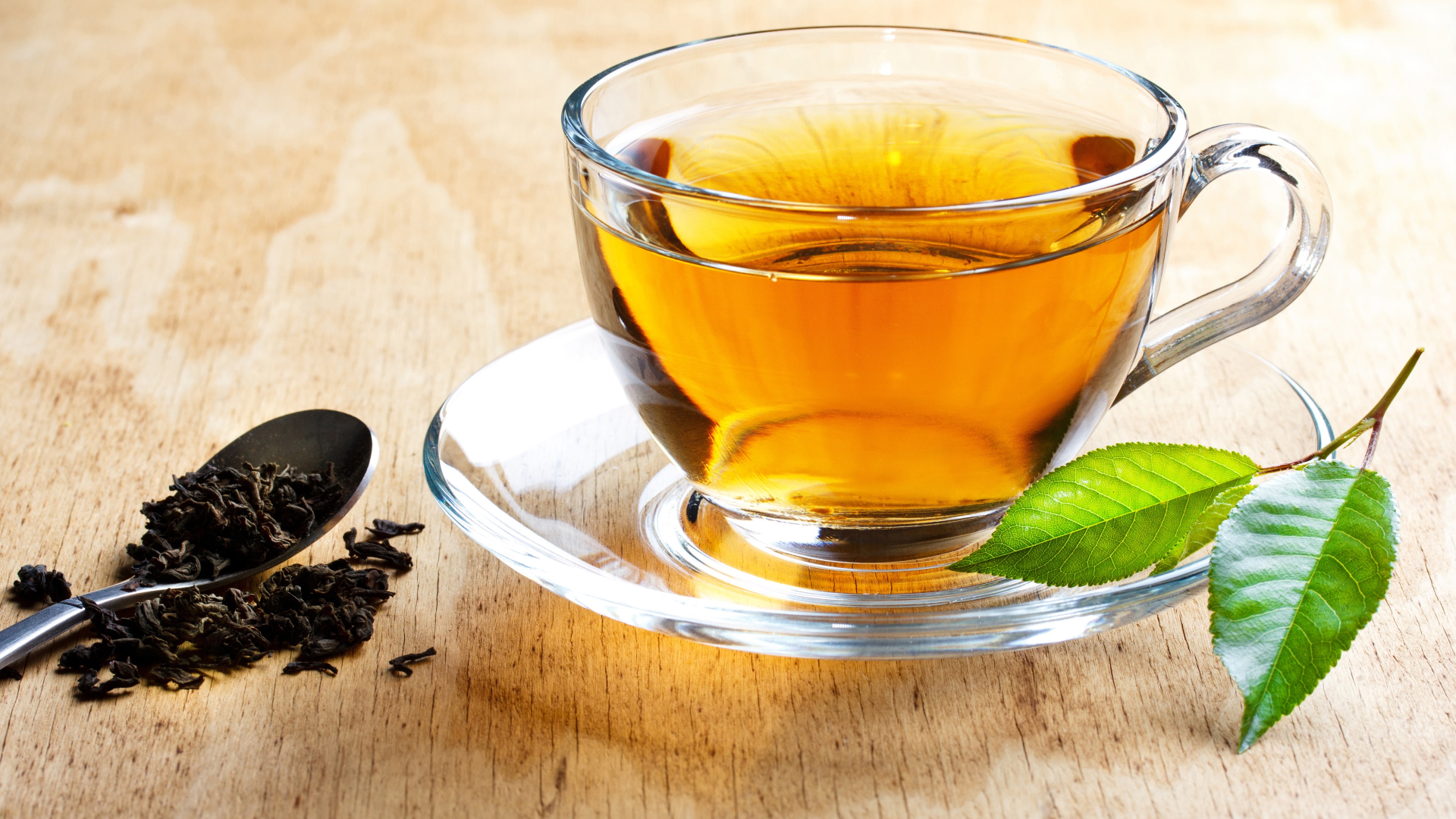 L-theanine may aid in the production of germ-fighting compounds in your T cells.
11. Papaya
Papaya is loaded with Vitamin C. It also contains a digestive enzyme, papain which also has an anti-inflammatory action on the body.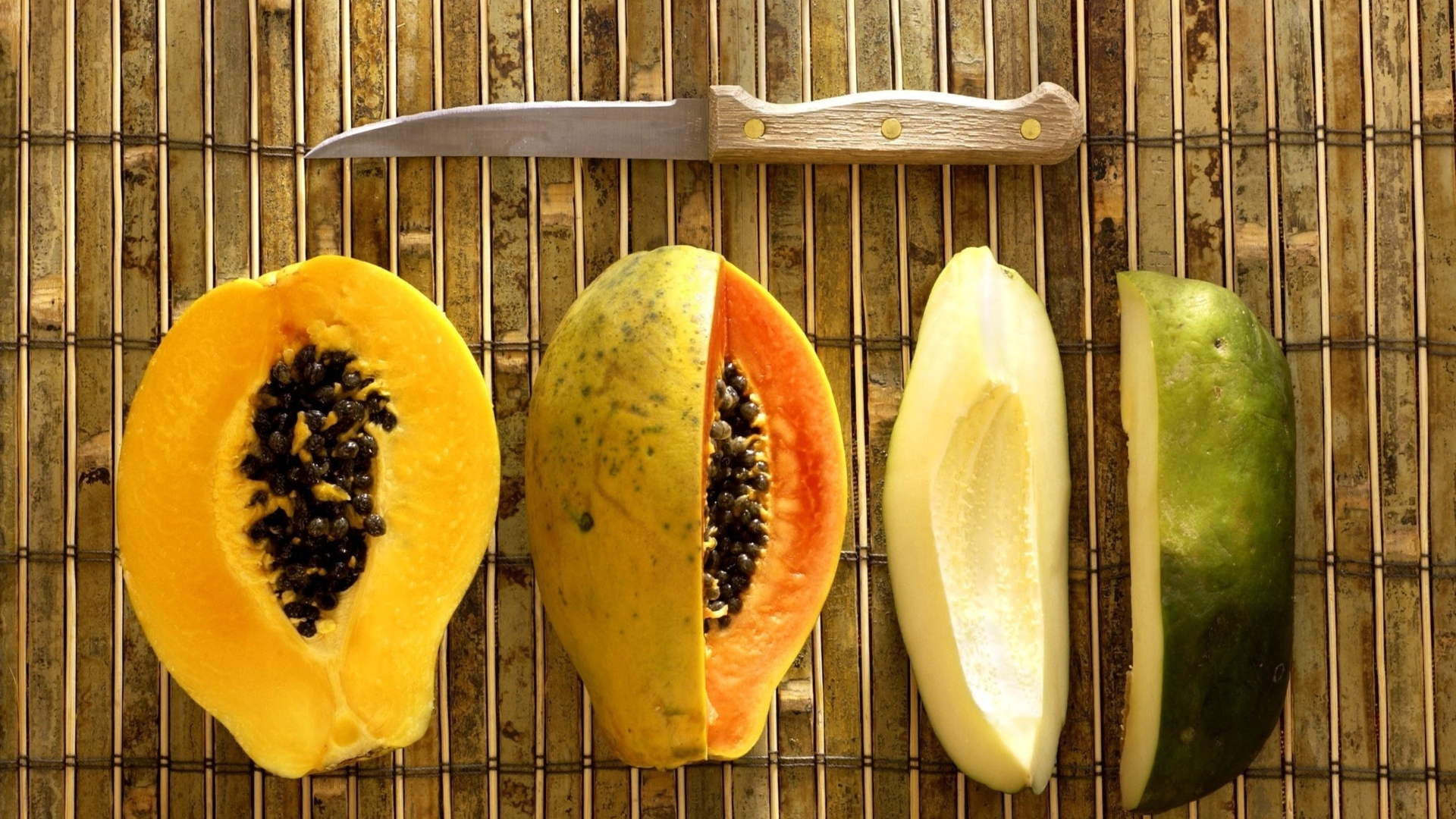 It is also a decent source of potassium, magnesium, and folate.
12. Kiwi
The Vitamin C present in kiwi boosts white blood cells to fight infection.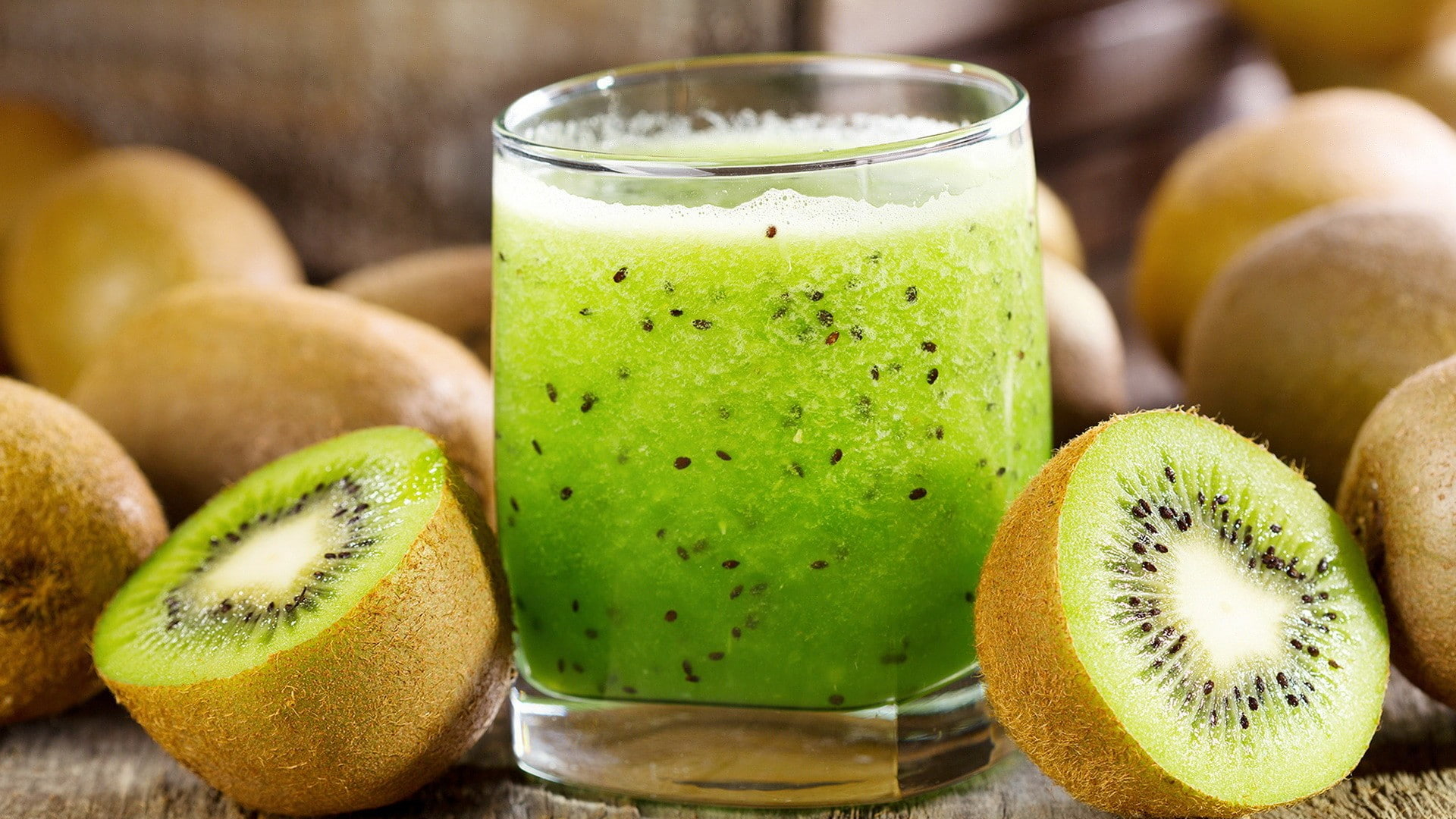 In addition, kiwi is also a good source of folate, potassium, and vitamin K.
4 Foods that can weaken your immunity during Navratri fast
---
1. Added sugar
Foods that increase the blood sugar levels significantly, like foods rich in added sugar, increase the production of inflammatory proteins like tumor necrosis alpha (TNF-α), C-reactive protein (CRP), and interleukin-6 (IL-6), all of which negatively affect immune function.
It is especially harmful to diabetic people, as they have elevated blood sugar levels for longer when compared with people with well-regulated blood sugar levels.
2. Salty foods
Salty foods like chips and vrat-special packaged namkeens present in the market may also impair your immune response.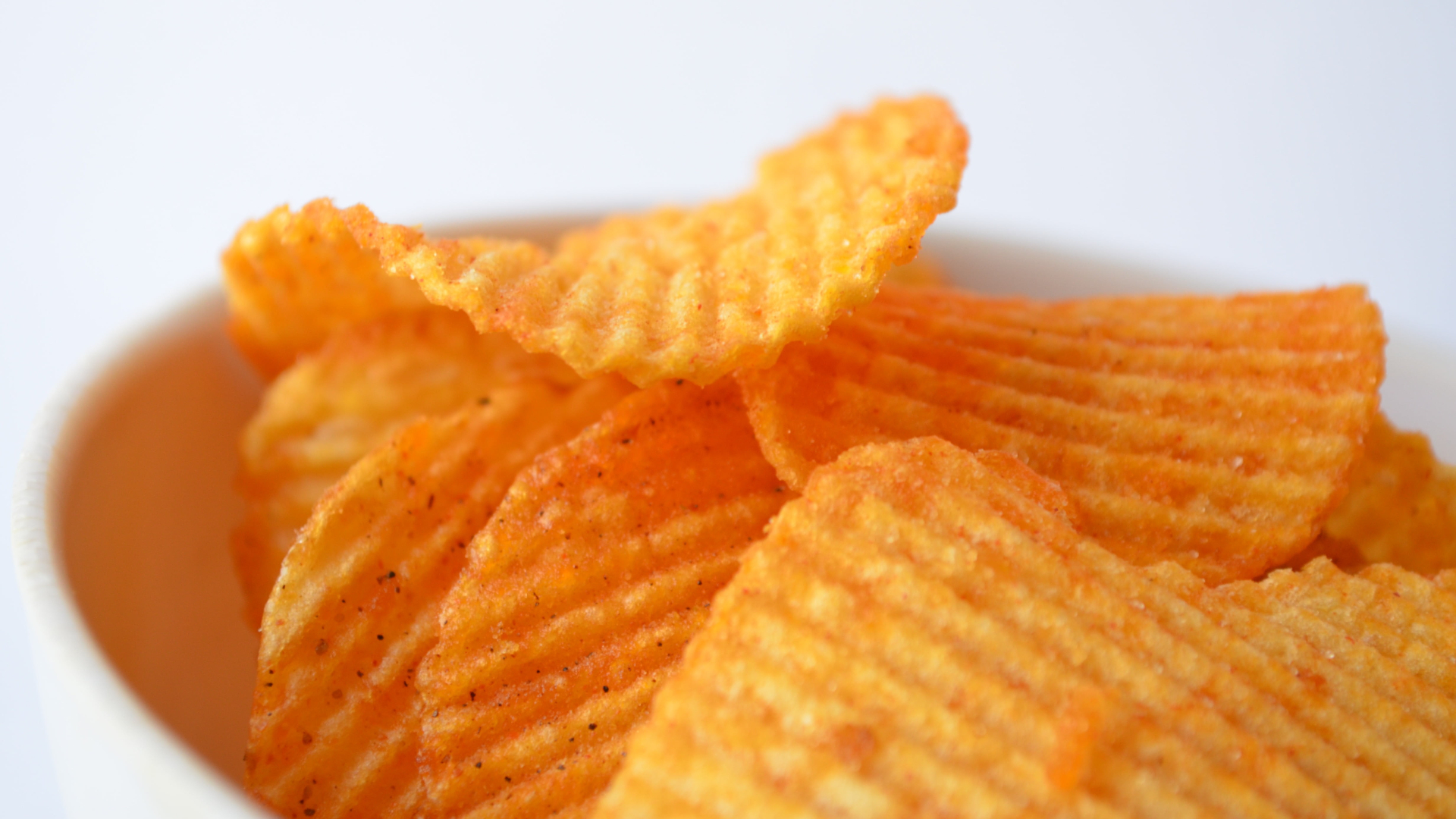 High salt may trigger tissue inflammation and increase the risk of autoimmune disease.
3. Omega-6 fats-rich food
Both omega-3 and omega-6 are needed by our body to function.
Diets high in omega-6 fats seem to promote the expression of pro-inflammatory proteins that may weaken the immune response, while diets higher in omega-3 fats reduce the production of those proteins and enhance immune function. Vrat special thalis, namkeens, and other fancy food items present in the market are normally high in omega-6 fats.
4. Fried foods
When foods are fried, a group of molecules, called advanced glycation end products (AGEs) are formed. AEGs are formed when sugars react with proteins or fats during high-temperature cooking.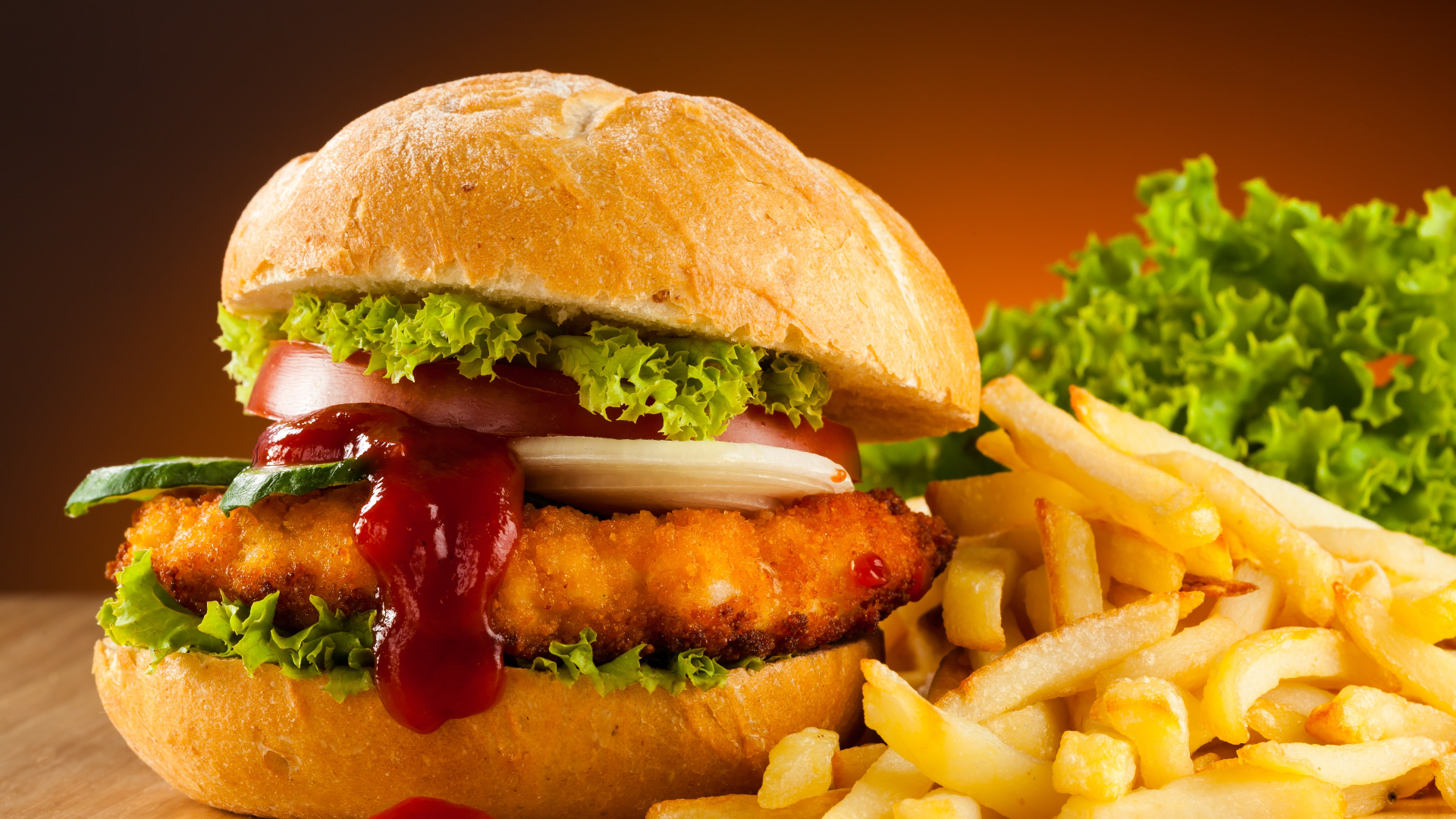 High levels of AGEs in the body may contribute to inflammation and cellular damage. This chemical is also known to weaken the immune system in various ways. So, avoid fried foods like chips and french fries.