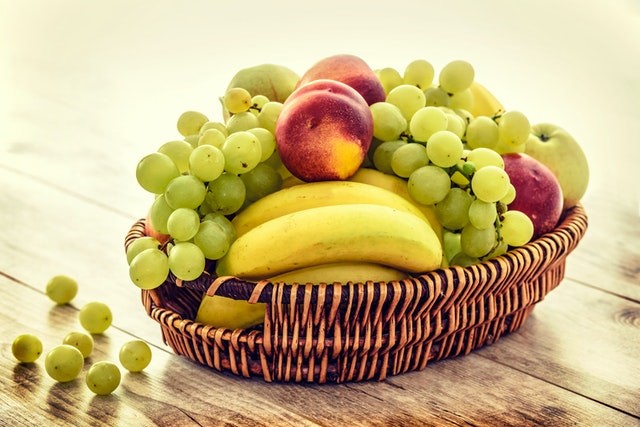 How To Choose The Right Diet Plan
How To Choose Right

Diet Plan

?
When Steve Jobs was on death bed he stressed about six best doctors on this planet. Diet and physical activities are amongst them. We believe dying person never tells lie so we should understand the fact about what should we eat? What type of exercise should we do? Why we give rest to our body and brain at the end of the day?
Our lifestyle is gradually transforming in to more luxurious and sedentary. In an era of artificial intelligence, we put more effort into making a complex algorithm sitting on the table but believe me life's algorithm is different.
Recently, corona ate a lot of humans from different parts of the planet, and interestingly the person whose lifestyle was active and balanced survived. So, we should focus on a healthy lifestyle, so that we adopt a new challenge and adapt to a changing ecosystem. Let's recall again the "survival of the fittest" given by Darwin.
When we think about weight loss, starvation, salad, zipper in the mouth automatically came into mind but this technique was a very old technique where we used the concept of negative energy balance. We are in the corona era, where we stress on a balanced diet, exercise, love, and care to boost immunity. After trying out various fad/crash diets, tasteless liquid portions, long hour trade mill running, body breaking gym workouts, ready-made internet diet plans; your weight loss efforts have not made any impact on weighing scale.
Consider these points before zeroing down on your choice of a program.
Choose wisely who will help with sustainable long term weight loss. We usually have these choices if weight loss comes to our mind
A doctor working as a certified nutritionist

Weight loss center (surgical)

Professional certified dietician

Naturopathy

Drugs or Medicines

Fitness spa etc.
Points to consider when you are going to choose right nutritionist/weight loss program
1. Avoid fad diet/crash diet programs.
A fad diet is a stylish weight-loss diet plan that promises dramatic results in a very short period. Losing 10 kg or more in a month is not going to make you feel any better. You will end up losing lots of lean body mass muscles, water, & bone tissue. Moreover the lost weight you will put on in just a few months once you are 'off 'this diet.
Just as you ensure about our doctors before consulting them, similarly you ask for these:
Professional degree

Clinical experience and

The expertise of your nutritionist or dietician.

Do not hesitate to ask about the testimonials

Ingredients of diet plans

Nutritional supplements or gadgets

Any medications used during or after weight loss

Follow up schedules etc.
One thing you should know no doctor, nutritionist, or dietician will help if effort from your side is minimum. Do not believe exaggerated promises.
2. Set a realistic goal.
Reaching ideal weight may not always be possible if your baseline weight is very high but even 10-15% of weight loss is going to make a substantial difference to your energy and fitness level. Many factors play a role when you start weight loss so setting a realistic goal is very important. These factors are
The most important factor is your will power then

Your age

Body composition

Underlying conditions like thyroid, diabetes, gluten allergy

Physical limitations and

Maintainable weight
3. Always opt for a customized diet plan.
We are living in an era where we want everything customized as per our requirement then why not diet plan? All of us have different genetic makeup, medical conditions, metabolisms, digestion issues, religious beliefs, work habits, food choices, etc. A diet program has to consider these aspects and build a program around it.
4. Look for a feasible and sustainable Program for lifestyle modifications.
Eating boiled spinach, vegetable juice, and expensive superfoods, different kind of health shakes may not be feasible for every individual. It can be physically, emotionally, and financially draining so make your limitations clear at the beginning of the program.
5. Emphasize on body composition amendment.
One kilo salt and one kilo cold cereal (murmure) have same weight however they dissent in composition, therefore, their look is completely different Reducing body fat can provide you with a throw and slimmer look that you simply need whereas an excessive amount of loss of lean body mass can find yourself with brittle bones, tired & saggy skin, pallor, excess hair loss, etc.
6. Lastly, believe in yourself and follow the opted weight loss program seriously.
Put in your all efforts for making the weight loss program successful. Remember you cannot modify yourself if you do not leave your comfort zone. Discuss and make a small note of food alternatives and learn about healthy food choices when you are dining out or traveling.
Conclusion: Weight loss and its maintenance is a journey which should and must change your lifestyle permanently. Then it'll be a really triple-crown program.
---
Read more article
Diabetes: Role of Obesity and Lifestyle Management
Pre-Diabetes: The Younger Brother of Silent Killer Diabetes
---
Share your idea, question and answer with like- minded people
Join our weight loss forum and ask questions there. we will be happy to help you.

---

---
Useful Links:
How To Get Enrolled? I Register/log in I Blog I Subscription Plans I Calculator I Exercises I All Testimonials I Before and After I Recipe I Amazon Pantry
I Shop with Amazon I Amazon Daily Deals I Facebook I Twitter I Linkedin I Youtube